Visitor Pass automatically alerts visitors and substitute teachers via text message during a drill or emergency in your school or workplace. It also provides visibility to see who is in your building other than employees
Visitor Pass is a super easy way of making sure that everyone at your school or workplace on a given day receives alerts and messages regarding emergencies. We do this by temporarily onboarding people onto Share911 through the use of a QR code. Importantly, these individuals are not registered on Share911 so they will not be able to check in and share their status, but they will be notified of all drills and emergencies happening at your school or workplace.
When you sign up for Visitor Pass, we will send you a flyer that contains the Share911 Visitor Pass QR code for your school or workplace. You can use the flyer as you see fit (hang it in the office, etc) or you can copy the QR code in the flyer. The QR code will link to a page where people just enter their mobile numbers. They are automatically removed at 11:59 PM each night.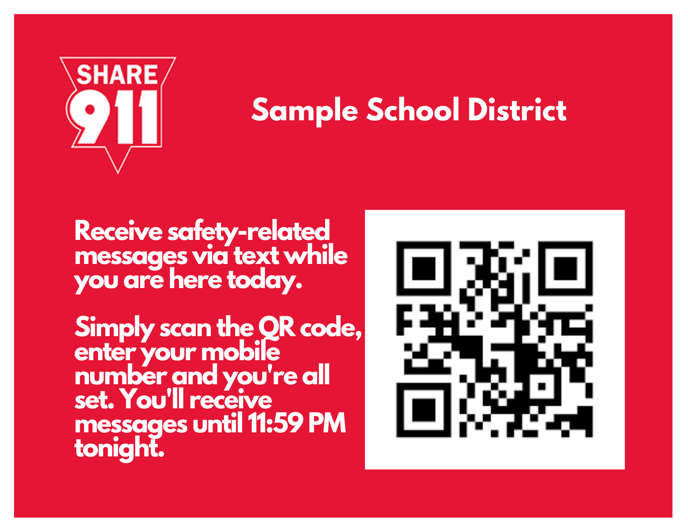 If you are interested in learning more about Visitor Pass, please contact support@share911.com.