Conducting drills is an important part of emergency preparedness. Share911 allows you to conduct drills by using the Manage Drill Mode. Magening drills is a specific permission and if you don't see the blue Manage Drill Mode permission on the Broadcast page, then you don't have that permission. Please contact your system administrator to have that permission added.
Basically it goes like this:
1. Place the Channel into Drill Mode
2. Conduct the Drill
3. Issue the All Clear when done with the Drill.
4. The channel automatically goes back into Active Mode after the All Clear is issued.
Here is a little more detail on how to conduct a drill or just practice using Share911:
Step 1. Go to the Broadcast page of the Share911 channel where you will conduct the drill. Click the blue Manage Drill Mode button.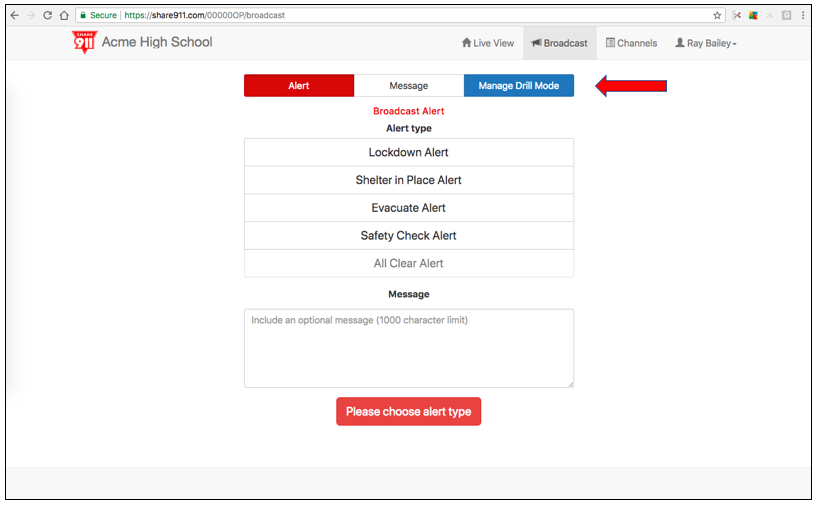 Step 2. Click "Switch to Drill Mode"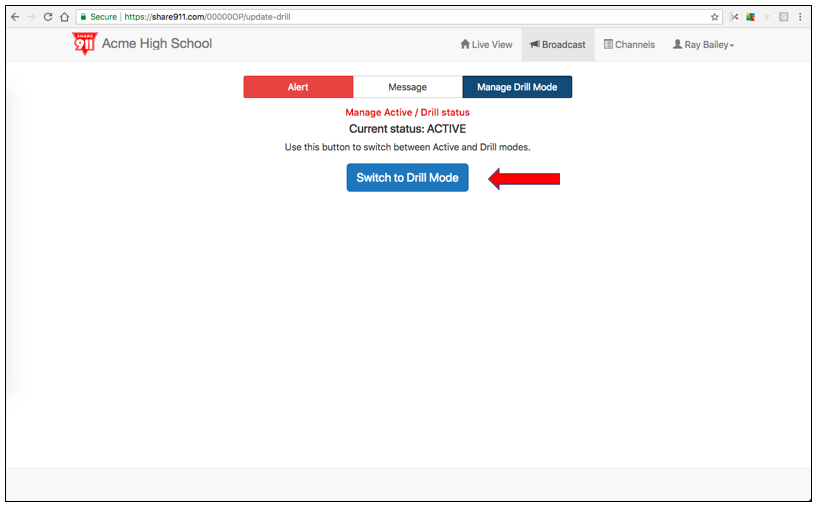 Step 3. There are two ways to know you're in Drill Mode. The first is that the word "Drill" appears next to every alert option. The second is that the status bar turns green and says "DRILL" on the Live View bar.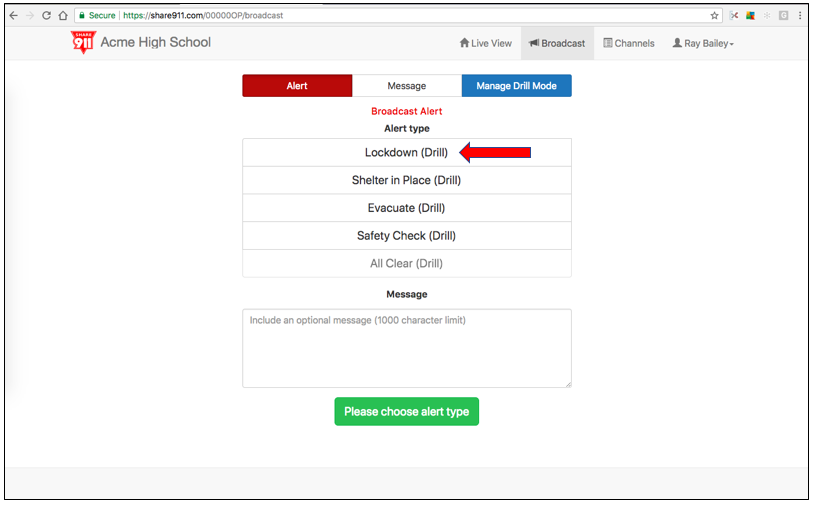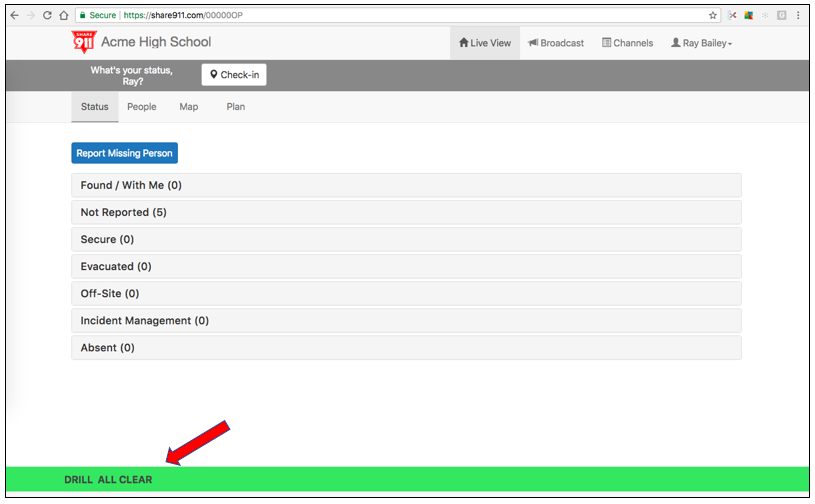 Step 4. Conduct your drill! When you're done conducting your drill or practicing with Share911, make sure you issue an All Clear. Once you do that, the system will automatically switch back to Active Mode. If you want to issue another drill alert, you will need to switch the system to Drill Mode again and follow the above steps.