When you have a lot of people you wish to invite to Share911, the easiest way to send the email invites is via our "Bulk Invite" feature.
1. Click on the channel you wish to invite people to: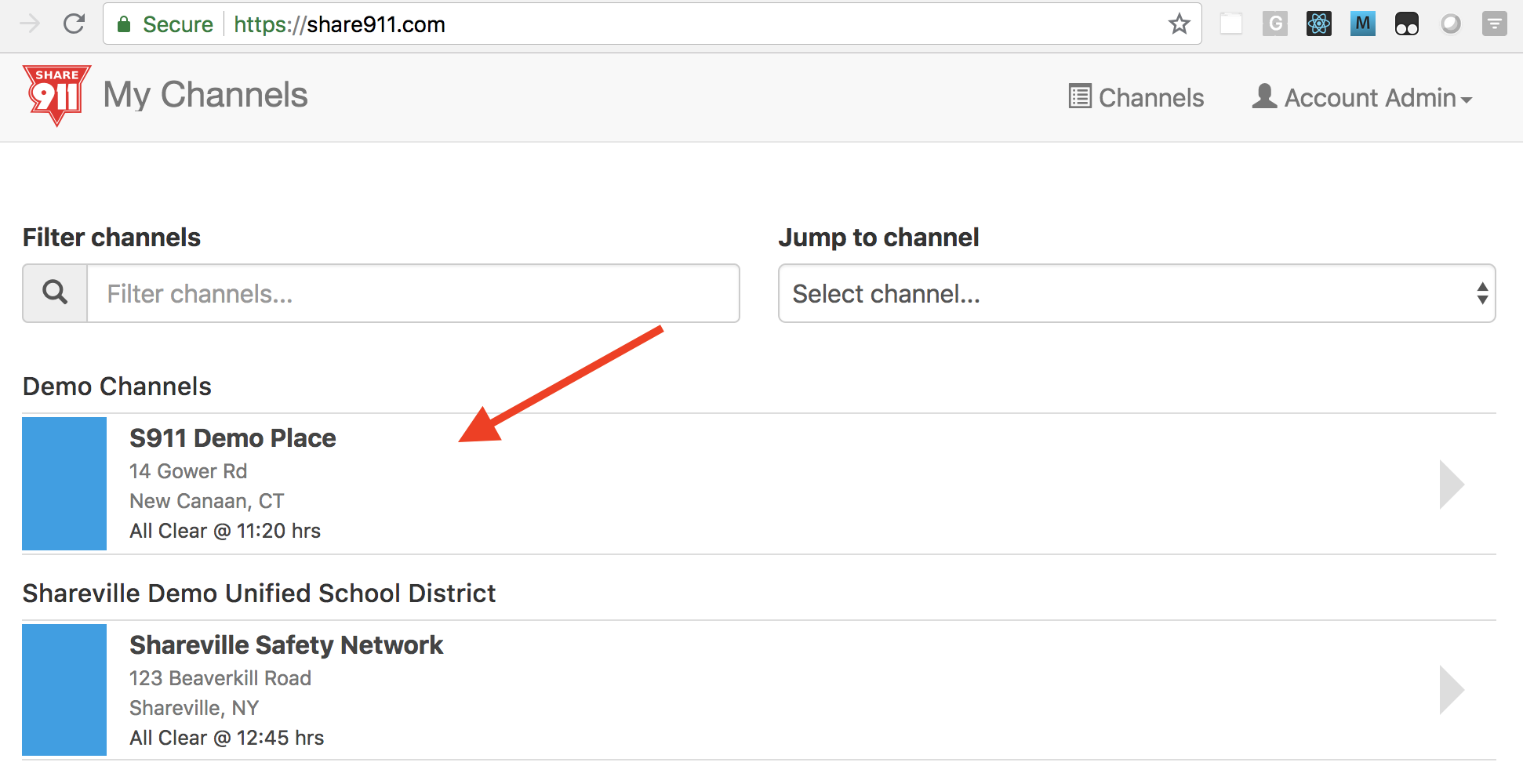 2. Select "Manage People" from your User Menu: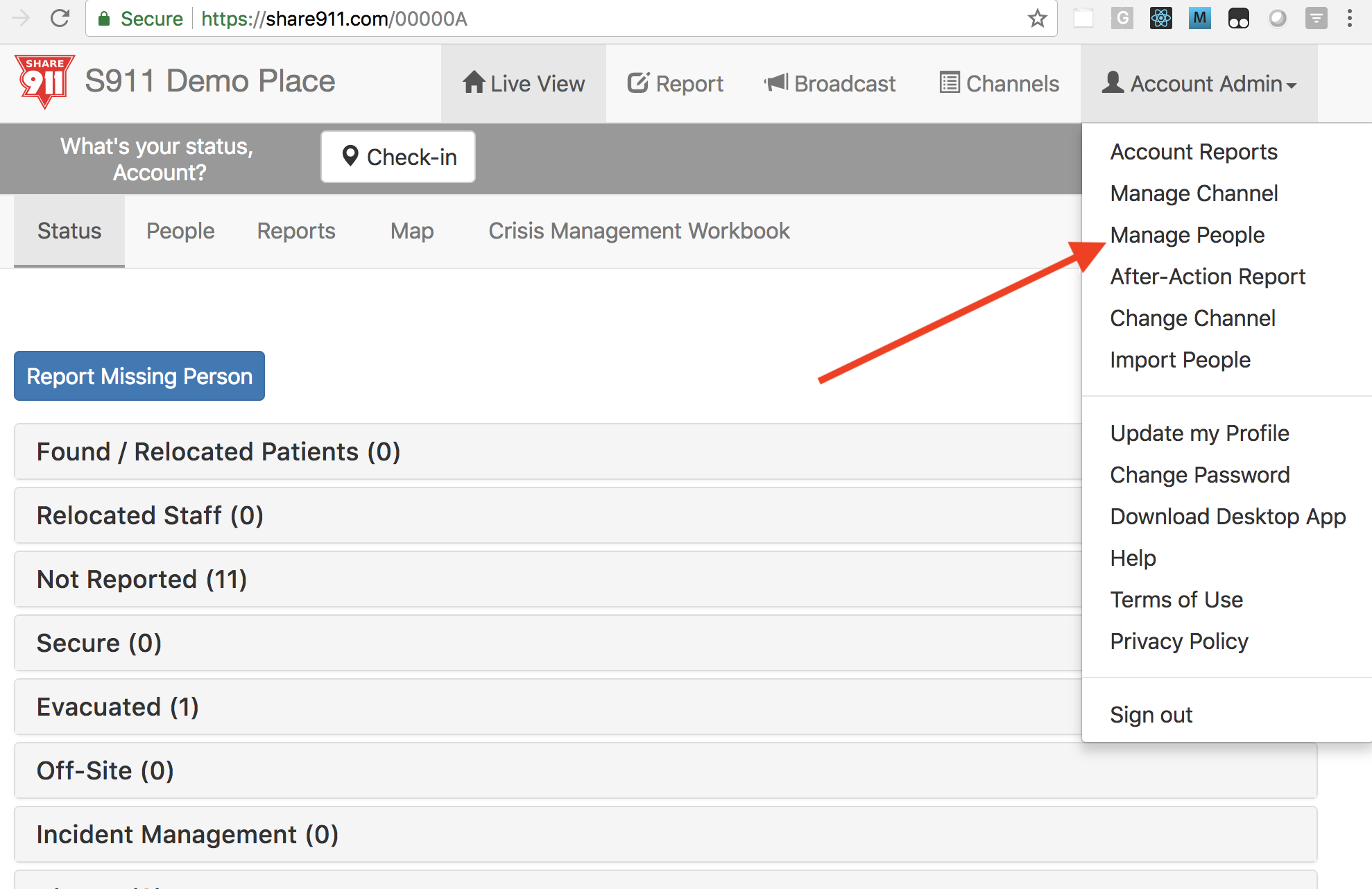 3. Select the "Invite New People" tab: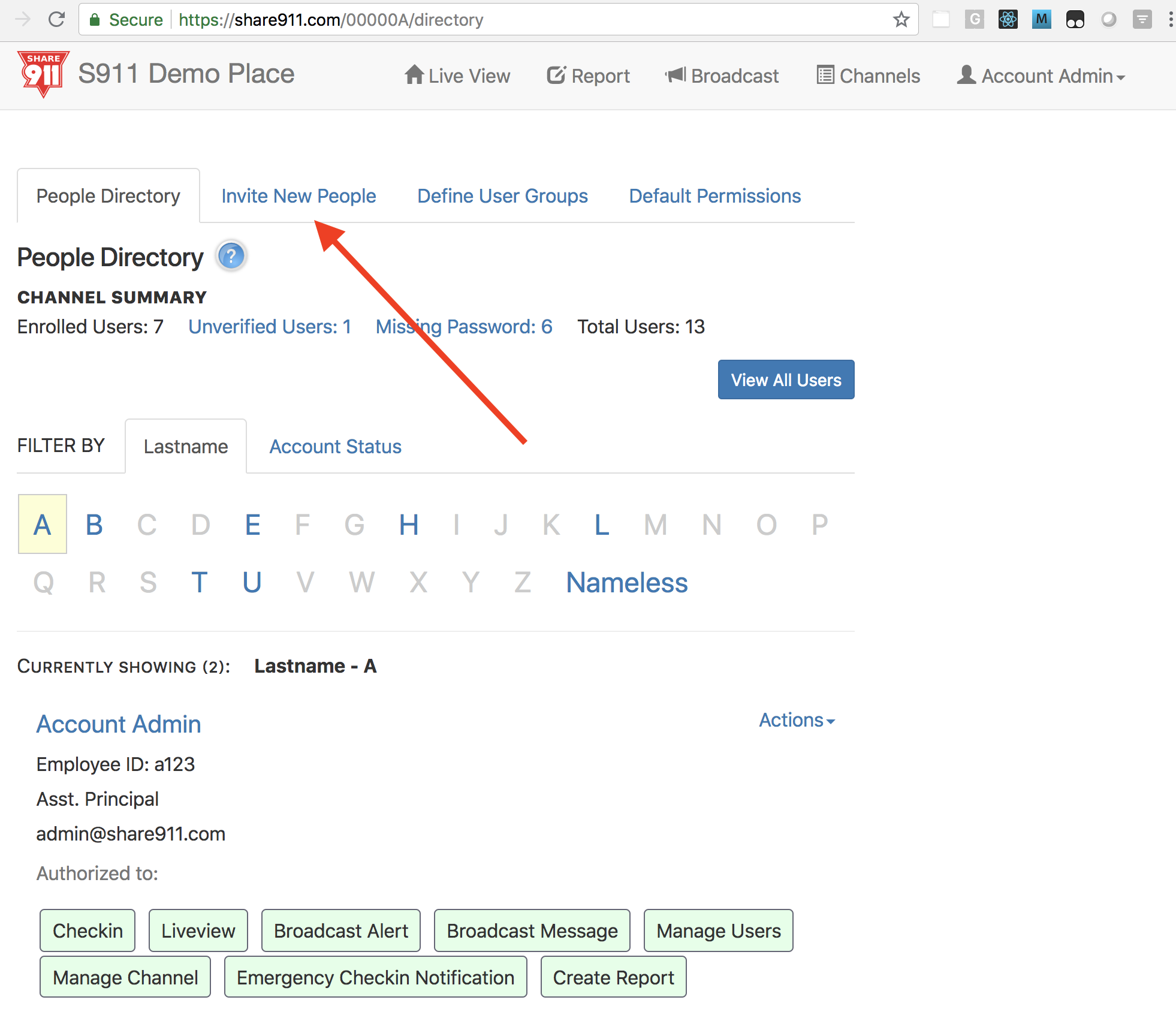 4. Click the "Bulk invite people" button on the right: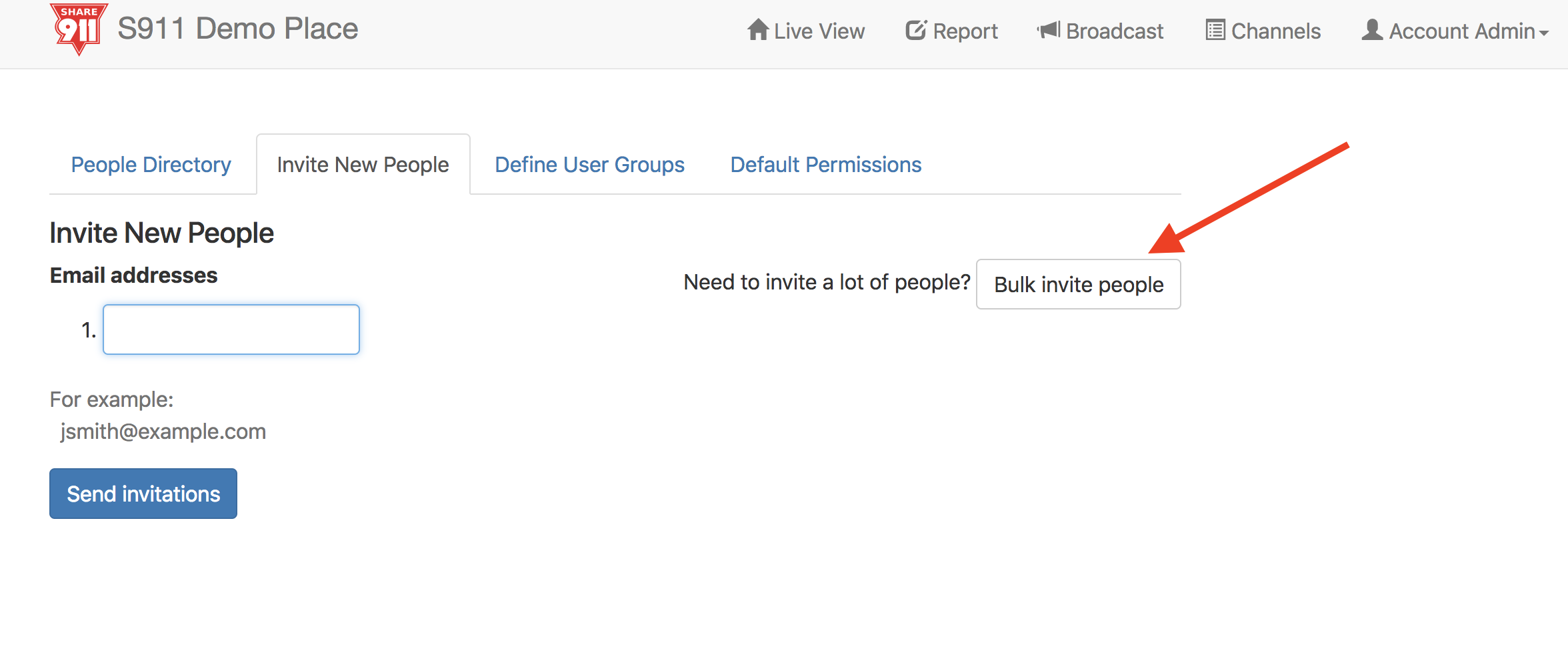 5. Paste the email addresses into the text box and click "Send invitations":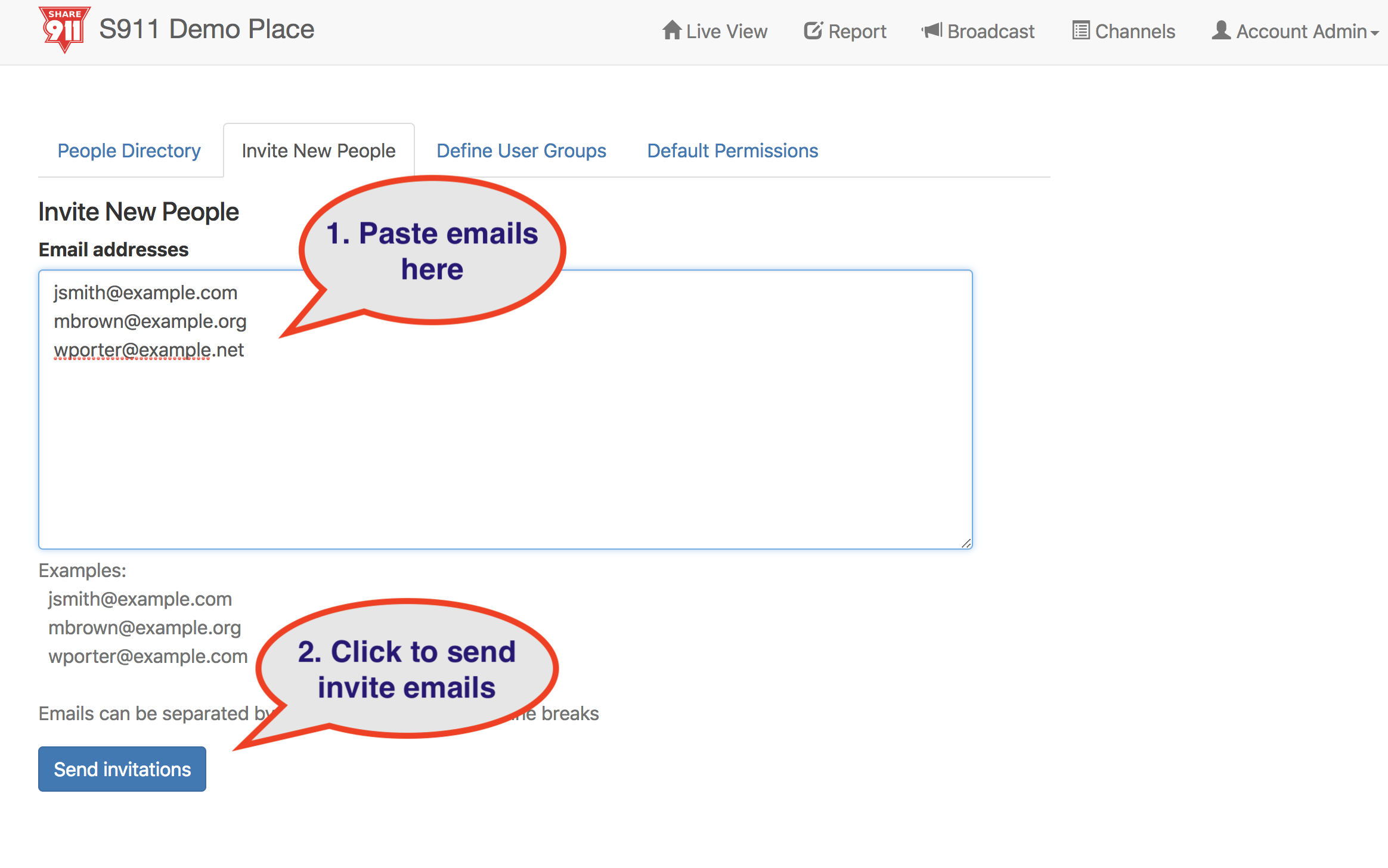 Users who already have access to one or more channels will retain their existing access.