Broadcasting An Alert
The Broadcast feature enables the electronic communication of action alerts and directives, as well as messages to the members of a channel.
This overview is designed to introduce you to the basic process of broadcasting. While you make see different broadcast alert types based on the channel you have selected, the functionality is the same.
CAUTION: DO NOT ACTUALLY ISSUE AN BROADCAST ALERT AS YOU FOLLOW ALONG IN THIS OVERVIEW.
Broadcast An Alert
Broadcast Alerts are best described as the "action" you want the employees to take in immediate response to danger.
NOTE: This is a permission-based feature for public safety agency personnel. If this feature has not been enabled for you it will not appear.
Step 1: Access the Broadcast feature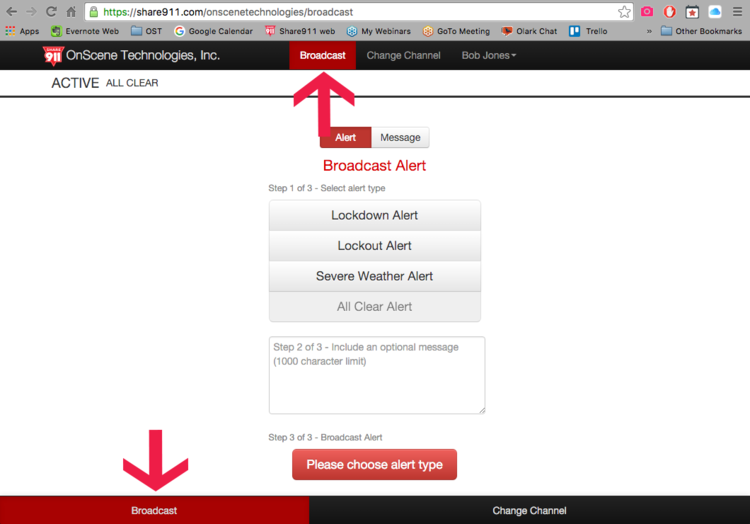 Step 2: Select alert type, add an optional message and broadcast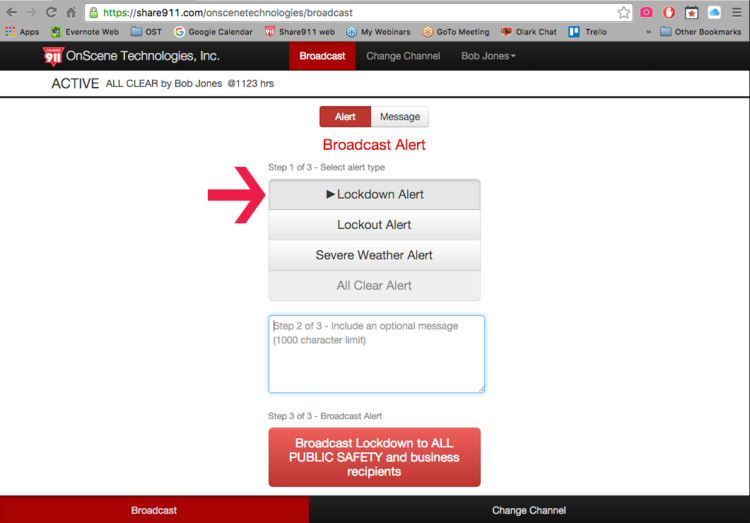 Once you broadcast your alert, you will immediately see LiveView. You alert will appear at the top of the page in the message bar.
You can issue a different alert if needed (you cannot issue the same alert twice).